Residential Renovations That Transform Your Home
There's no home renovation project that's too big or small for Heck Residential. We'll work with you on various projects, both inside and outside of your home.
We have a team of experienced designers that can take an outdated kitchen or bathroom and turn it into a luxurious oasis. We take your design aesthetics and budget into mind when creating our custom designs.
Our home contractors are also experts at beautifying the curb appeal of homes. Whether it's new windows and siding or new additions, our home construction services encompass every aspect of your property. From one room to entire homes, trust Heck Residential as your home improvement contractor.
How Our Process Works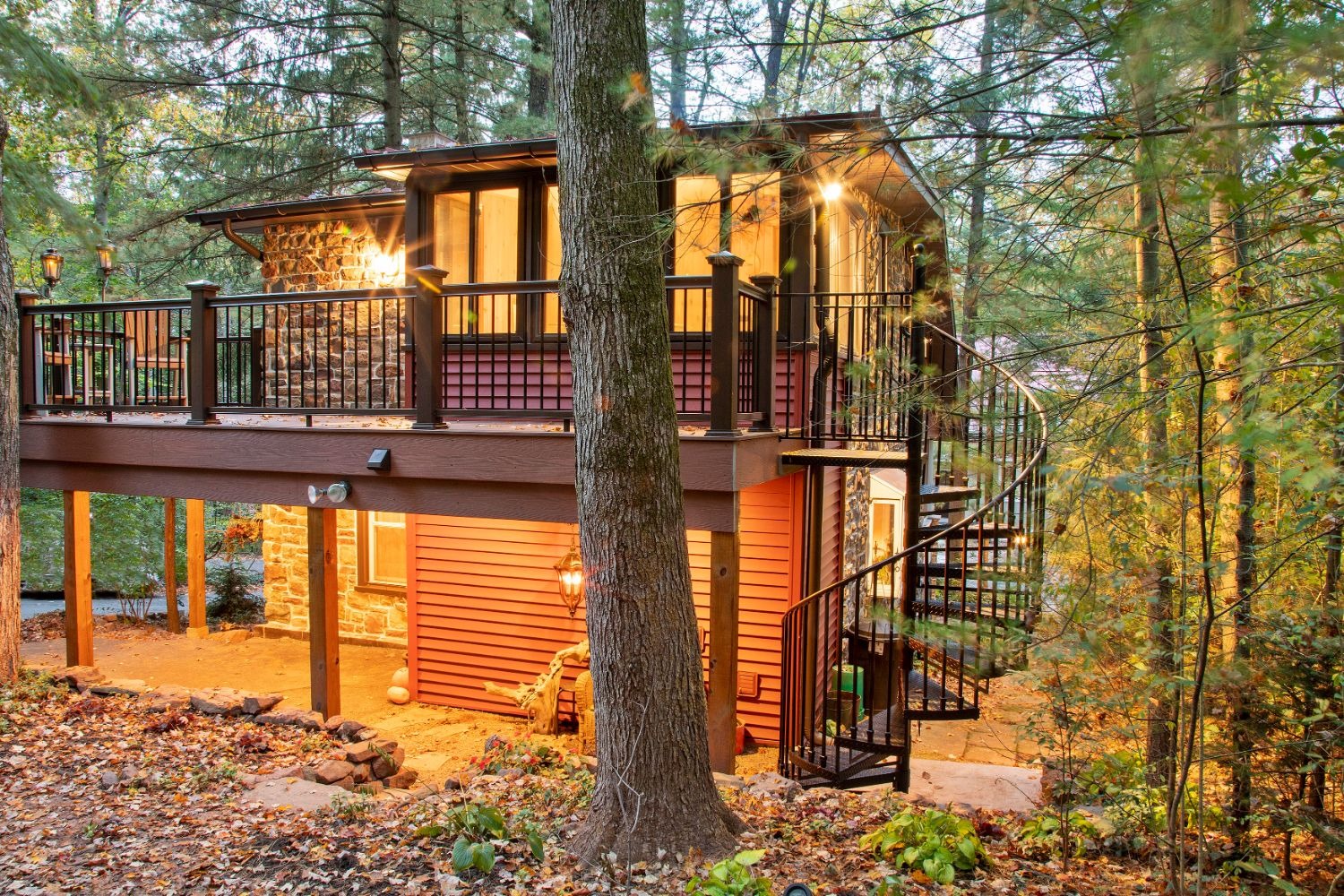 Step One: Check Out Our Work
Heck Residential is proud to present our Home Improvement Gallery with a sampling of some of our recent remodeling projects. Click on the images in the gallery to view them larger and cycle through the various finishing touches for inspiration. Houzz, Pinterest, and Instagram are also great places to look for ideas. We love to see what your vision is; images of projects can help you communicate that.
Step Two: Contact Us
Fill out our online contact form or call us at 717-336-3020 to talk with one of our representatives about scheduling an appointment.
Step Three: We Learn About You
Let's meet! We take the time to learn about your needs and goals for your remodeling project. We listen to what you envision and what troubles, if any, you have in your current space. We use your feedback to create a custom design that incorporates your lifestyle.
Step Four: We Provide An Estimate and Design
We go to the drawing board. We incorporate everything we discussed with you into a comprehensive plan that includes design, estimate and timeline. We provide the proposed remodel plan to you for your review and input. If needed, we modify the plan based on your feedback. Once approved, your home renovation will be scheduled with our commitment to be on schedule, on budget, and deliver amazing results!
Step Five: The Renovation
Heck Residential is one of the area's top home improvement contractors, so you can trust that your renovation and your home are in good hands. Once we begin your remodel, you can expect the following:
A dedicated foreman on your job who will keep you updated on progress and answer any questions you have along the way.
A consistent start and finish time each day. No guessing when our crew will arrive or leave. If things change, you'll be sure to know.
A clean workspace at the end of every day.
An open line of communication, always.
Step Six: Enjoy Your New Renovation
Enjoy your beautiful renovation! Together we'll walk through your project to ensure that our work met or exceeded your goals. Perhaps you'll be pulling up to a new exterior that welcomes you home and catches the eye of passersby. Or is it a complete renovation to the inside of your home that enhances how you live in your space? Whichever home improvement project you've completed with Heck Residential, enjoy your "new" home!
Hear What Our Happy Clients Have to Say
"We had a first floor remodel of our 22 year old home and Heck Residential worked with us to provide new floors, kitchen, opened up the floor plan and refinished the staircase. We were amazed by the 5-week success and the excellence they delivered. We enjoyed working with them and highly recommend Heck Residential."
– Doris C.
Read A Few Of Our Testimonials
Schedule a Consultation With Heck Residential Home Improvement Contractor
Our team of home improvement contractors is here to assist you with making your space your own. Contact us today to schedule a consultation with a home contractor in PA.